Latin American Perspectives - Founders
LAP was founded in 1974 by a group of young, politically active academics in Southern California. They were involved in organizations such as the Union of Radical Latin Americanists (URLA) within the Latin American Studies Association (LASA) and the Los Angeles Group for Latin American Solidarity (LAGLAS), whose main focus was supporting the Allende government in Chile before the 1973 coup and solidarity with the resistance to the Pinochet dictatorship after the coup. When a proposal to create an alternative journal open to critical approaches, including Marxism, failed to obtain funding through LASA, the Southern California group decided to launch Latin American Perspectives as an independent journal. Several members of the Collective who joined shortly thereafter and remained active for many years are also considered founders.
Ronald Chilcote came from an upper-middle-class Republican family that owned a small manufacturing company in Cleveland. His father had attended Dartmouth College, where he became friends with Nelson Rockefeller, and later studied at the Harvard Graduate School of Business. Following family tradition, Ron attended Dartmouth College. It was in that Ivy League institution that Chilcote was introduced to progressive thought during his senior year as a member of the English poetry circle, dedicated to encouraging promising writers, led by Richard Eberhart. Through Eberhart's seminar, Ron met and studied with Richard Wilbur (then at Smith College), Donald Hall, and Robert Frost, and later, at Stanford, he attended the literature courses of Yvor Winters. After returning from a prolonged European excursion, he enrolled in Stanford's business school, received an M.B.A., and experienced an unexpectedly radicalizing period when he was funded to conduct a study of U.S. business in Guatemala and Chile, hitchhiked through other countries, and even visited Cuba on the eve of the revolution. Exposure to Latin America's extreme inequality led him to Hilton's program at Stanford and then into a Ph.D. program in political economy, including studies with Paul Baran. His interest in the roots of Latin American poverty shaped his long-term research agenda, beginning with a doctoral dissertation on Spain and continuing with a book on Portugal and the Portuguese colonies in Africa. This work occurred under the fascist regimes of Franco in Spain and Salazar in Portugal and included a research trip to Angola, where he was arrested by the Portuguese secret police in Luanda and held prisoner and interrogated for ten days. Denied the possibility of returning to Portugal, he turned to Brazil and many years of research and a career as a professor of economics and political science at the University of California, Riverside.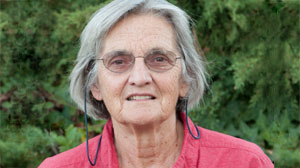 Frances Chilcote was born into a culturally conservative but socially concerned Boston family. While she was attending Vassar College, the reality of U.S. racism became personal when her parents cautioned her not to bring an African-American friend home for a visit. Later, her cousin and best friend was socially isolated on wealthy Martha's Vineyard, where her husband, a minister, was expelled from his parish because of his support for civil rights, including taking part in the landmark Selma-to-Montgomery Voting Rights March. These experiences led to a life-long concern with how social inequality was sustained by cultural barriers and racial separation and a belief in the need for social mobilization to bring about social change. Meeting Ron as she was leaving for graduate study in France and he was en route to Portugal started the relationship that led to marriage and two years of graduate study in Spain and Portugal and later introduced her to Latin America and several years in Northeast Brazil. Ron's successful work with poor communities there further convinced her that producing an authentic portrait of societies and their social problems required command of language subtleties and cultural mores that turned researchers into "insiders."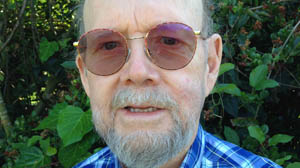 Tim Harding had perhaps the most unusual background. Raised in New York City, he came from both economic privilege, through his father, a descendent of the founder of the Smith Barney investment banking company, and from Marxist organizing through his stepfather, a founder and leader of the Trotskyist Socialist Workers' Party. His stepfather was editor of the party news-paper, The Militant, giving him early exposure to activism through publishing. As a high school student he read Marx, and at Harvard he helped organize the Social Democratic Forum, which sponsored talks by antiwar and civil rights activists. A talented musician, Harding spent summers in Mexico, where he was captivated by Mexican music and studied history at the Universidad Nacional Autónoma de México. Politically he interacted with leading figures of the Mexican left including the Trotsky family. After hearing a talk by Ronald Hilton in Mexico, he decided to enroll in graduate study at Stanford. His Fulbright experience in Brazil, where he became involved in new left politics, was not only politically significant but affected his subsequent academic career when it left him branded by U.S. security agencies as "un-American," a label reinforced by his subsequent work in Bolivia and Venezuela. Although FBI pressure prevented his permanent hiring at several universities, he eventually joined the faculty at California State University, Los Angeles, with the support of fellow Stanford grad Donald Bray.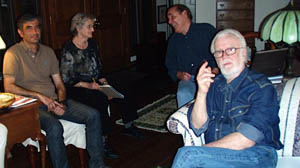 Donald William Bray grew up at first on a farm and then in a small Wisconsin town during the Depression. As a teenager, he worked as a delivery boy and in a factory before attending the University of Wisconsin, where he was influenced by the critical historian William Appleman Williams and worked on the 1948 presidential campaign of Progressive Party candidate Henry Wallace. Leaving the university after two years, he moved west and became an itinerant farm worker. He eventually reached California and graduated from Pomona College, where he met his future wife, Marjorie Woodford, at a meeting of the United World Federalists. Before he could pursue plans to attend graduate school at Harvard, he was drafted and sent to the war in Korea. A rebel in the army, he was assigned as punishment to integrate an all-black unit, where he helped organize a mutiny to protest conditions, later went AWOL, and barely avoided court-martial. After being discharged, he traveled extensively in Europe before returning to graduate work at Berkeley. His roommate encouraged him to visit Mexico, a trip that refocused his academic interest in politics from Asia to Latin America. After receiving an M.A. from Berkeley, he transferred to Stanford to complete his Ph.D. His dissertation research on a Fulbright grant in Chile included interviews with labor leaders and socialists against State Department advice. In 1961 he began a teaching career at California State University, Los Angeles, that lasted until 2010.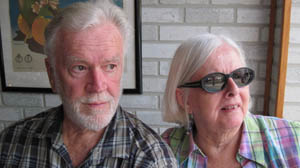 Marjorie Woodford Bray, as the daughter of a geology professor at the elite Pomona College, grew up in a comfortable, moderate Republican family in Claremont, California. Her father's dedication to scientific knowledge placed him in opposition to evolution-deniers, and she believes that the historical nature of the study of geology and the important links between practical life and scientific discovery that it revealed made her receptive to Marxist ideas of historical materialism, the history of capitalism, and class struggle. In addition, a high school friendship with the daughter of the former Marxist mayor of Vienna, who had fled the country after Hitler's Anschluss, drew her to socialism. After graduating from Pomona, she spent a year in Italy and was then accepted into a graduate program in sociology at Berkeley, where Don was already studying. They continued the relationship they had begun at Pomona and married soon after, and Marjorie left school to accompany Don to Mexico, where their first child was born. When they moved to Stanford, she became the assistant to Ronald Hilton and worked on the HAR. As their family grew to four children, Marjorie traveled with Don to Chile, Mexico, Puerto Rico, the Dominican Republic, and Haiti, experiences that sharpened her class consciousness and opposition to U.S. policy in the region. In 1971 she began her own doctoral program and soon began teaching at California State University,
Los Angeles, where she served as director of the Latin American Studies program for 28 years. Because of its progressive orientation, there were several politically motivated attempts to eliminate the popular program, which Marjorie led successful campaigns to save.
Not all the founders and early collective members attended Stanford. Others met as young professors in Southern California, where they were also politically involved in Latin American solidarity work through LAGLAS and in the radical URLA current within LASA. Two of them did their doctoral work in the radical environment of University of Wisconsin at Madison, and three of them had formative experiences in Chile and Mexico.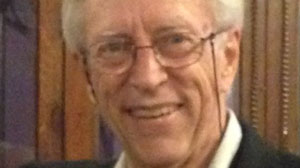 LAP founder Bill Bollinger was raised in segregated white neighborhoods of Pasadena, California, but in college spent a semester as an exchange student at Fisk University, a predominantly black college where he participated in civil disobedience against segregated restaurants. This led to a keen interest in the study of race relations that he carried with him to Latin America and into his teaching career. As an undergraduate he was able to travel to Europe, the Middle East, and Asia, and upon graduation in 1965 he joined the Peace Corps to work in "urban community development" in Peru, where Andean realities turned him into a critical intellectual, especially regarding U.S. policies in Latin America. Returning to graduate school at the University of California, Los Angeles, in 1967, he joined SDS and through LAGLAS met Ron Chilcote, with whom he collaborated on the statement about LAP's formation for the 1973 LASA. As the New York leftist weekly Guardian's Peru correspondent (under the pseudonym "William Bennett") he interviewed, among others, the imprisoned Trotskyist leader Hugo Blanco and Víctor Raúl Haya de la Torre, founder of Peru's Alianza Popular Revolucionaria Americana. In conjunction with this work, he wrote a history of the Peruvian labor movement, and, similarly, his later work with Salvadoran refugees in Los Angeles led him to write a history of the Salvadoran labor movement. In addition to teaching Latin American studies at California State University, Los Angeles, for 37 years, in the 1980s he collaborated in political culture studies with Ignacio Martín-Baró, a Jesuit social psychologist who had founded a survey research institute at the Universidad Centroamericana in San Salvador and has codirected presidential election exit polls in El Salvador (1992) and Mexico (1994). He completed his Ph.D. in his- tory at UCLA in 2012.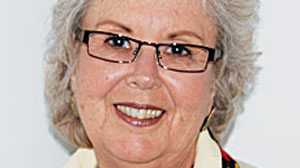 Founder Norma Stoltz Chinchilla was raised by professional parents in Washington state and northern California. In high school, exposure to the civil rights movement developed her social consciousness. A summer trip to Xalapa, Veracruz (Mexico), during her junior year triggered an interest in Latin America that combined concern with political change with love of the culture. An interdisciplinary education at the experimental University of the Pacific in Stockton, California, included study of Latin America and friendships with Latin American students. Awarded a Fulbright grant for study in Guatemala, she chose the politically active University of San Carlos Law School to study political science, political economy, and sociology, against the recommendation of the U.S. embassy, which warned her "that it was full of communists and revolutionaries." Life under a repressive military dictatorship, including assassinations of students and political activists, and the de facto apartheid system
separating Ladinos and Mayan Indians further radicalized her. She returned to pursue a Ph.D. at the University of Wisconsin, where radical students organized seminars on Marx's Capital that were excluded from the formal curriculum. Already an assistant professor at Pitzer College in Claremont, California, she traveled to Chile to complete her dissertation research in late 1972 and early 1973, during the intense political conflict of the Allende era. She was impressed by the level of political organization, but the subsidiary role of women planted the seeds of a left feminist consciousness and a desire to fuse Marxism and feminism. While teaching at the University of California, Irvine, in the 1980s, she was active in solidarity with Nicaragua and in the sanctuary movement for Guatemalan refugees. In a difficult time for her and for LAP, political differences within the collective spilled over into her professional life, when two collective members voted against her tenure and later filed ethics charges against her. The collective reacted strongly against this sectarianism, and Chinchilla's former colleagues left the collective. She moved on to a joint appointment in sociology and women's studies at California State University, Long Beach, which allowed her to merge her two primary interests.
Richard Harris, the son of an air force officer, received his degrees in politicalscience from UCLA, where he was influenced by the civil rights movement and the Free Speech Movement at Berkeley. Originally an Africa specialist, as a faculty member at the University of California, Santa Barbara, he took advantage of the UC-University of Chile exchange program in 1967 and experienced a prise de conscience there that ultimately led him to Bolivia to research the circumstances surrounding the recent death of the legendary Che Guevara. That project inspired him to dedicate his intellectual career and political life to revolutionary change and anti-imperialism. When he became an anti-Vietnam-War and university reform activist at Santa Barbara, he lost his teaching position in a purge of more than 40 faculty members. Without a tenure-track teaching position for several years, he became a community organizer and part-time academic before moving to Mexico, where he taught for several years and did political work with Mexican leftist intellectuals and political exiles from other Latin American countries. In 1976 he returned to teach in Southern California. His subsequent career took him to several other teaching positions in California,
interspersed with time in Latin America. In the 1980s he was forced out of a position at the University of California, Berkeley, for his support of the Sandinistas but later took a position at the Central American Institute for Administration in Nicaragua, where he worked with Nicaraguan scholars and intellectuals from all over Latin America who had come to Nicaragua to support the revolutionary process. His later career took him back to California, with his final teaching position at California State University, Monterey Bay.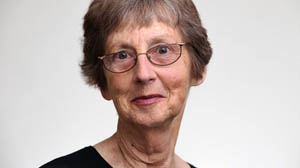 Nora Hamilton's political views liberalized after moving from conservative Alabama to New York, where she worked for a foundation promoting community development in Latin America and took courses on Latin America at New York University. From 1966 to 1969 she worked in Chile, where her responsibilities included monitoring Frei's agrarian reform and peasant organizing and gave her the opportunity to study at the University of Chile and the Facultad Latinamericana de Ciencias Sociales (FLACSO). She returned to New York, completed an M.A. in Latin American studies at New York University, studied with Immanuel Wallerstein, and moved on to the University of Wisconsin's Ph.D. program in sociology. In Madison, which was considered "the Berkeley of the Midwest," she became active in the antiwar movement and the struggles for university reform. One achievement was the renaming of the program "Sociology of Development" as "Sociology of Economic Change" to reflect critiques of mainstream developmentalism. Marxism and dependency theory were challenging structural functionalism within the program, and this transformation was accompanied by study groups on Marxism. She also participated in a local activist group that educated about and protested U.S. policy in Latin America. With the radical sociologist Maurice Zeitlin as her adviser, she conducted her dissertation research in Mexico on the limits of state autonomy and submitted to the newly created Latin American Perspectives an article based on her research that appeared in its fifth issue. In 1977 she accepted a teaching position at the University of Southern California and, through fellow Wisconsin graduate Norma Chinchilla, became involved in LAGLAS, where she met other members of the LAP collective.
Michael Kearney, a colleague of Ron Chilcote at the University of California Riverside since 1967, joined the LAP Collective during its early years and remained an active and valued member until his death in 2009. He received his Ph.D. in anthropoogy from UC Berkeley and his lifelong research was focused on Oaxaca, Mexico with extensive fieldwork in the Zapotec and Mixtec-speaking regions. His intimate involvement in daily life in the Sierra towns of Ixtepeji and San Jeronimo Progreso informed his contributions to the intellectual trajectory of LAP and its engagement with critical theoretical debates on dependency, on class and class struggle, and on the importance of modes of production as an approach to understanding capitalist development or lack of it. As a scholar, he was one of the first to conduct research with people who maintained ties and lived in communities on both sides of the U.S.-Mexico border. He coined the term "transnational communities" to refer to their unique social structures and cultures and also played a leading role in the training of the first generation of native Mixtec-speaking young men and women as anthropologists. Michael's commitment to the Mixtec community went beyond the acdemic; in collaboration with his wife, Carole Nagengast, for a quarter century he engaged in untiring, generous solidarity with the struggles of the peoples of Oaxaca there and in the Southern California region he called "Oaxacalifornia."